If you have a day to spare at the tail end of autumn, and the weather is all damp and misty, what better to do than go for a walk in the woods? In this case, a Forestry England wood just outside Failand, Ashton Hill Plantation. At its centre is a stand of sequoias, looking suitably mysterious in the mist. For a moment you can start to imagine you're in some sort of supernatural horror-mystery filmed in Washington State.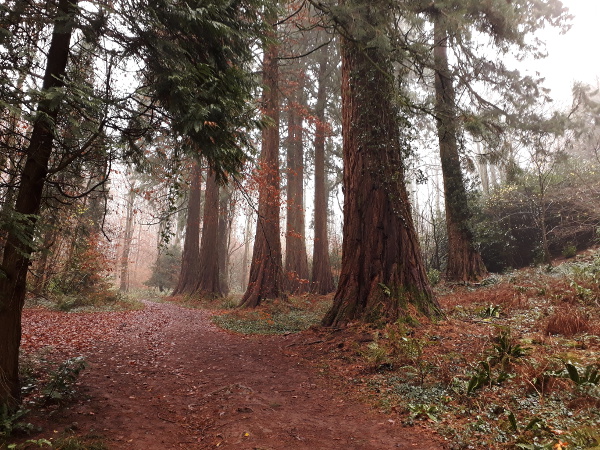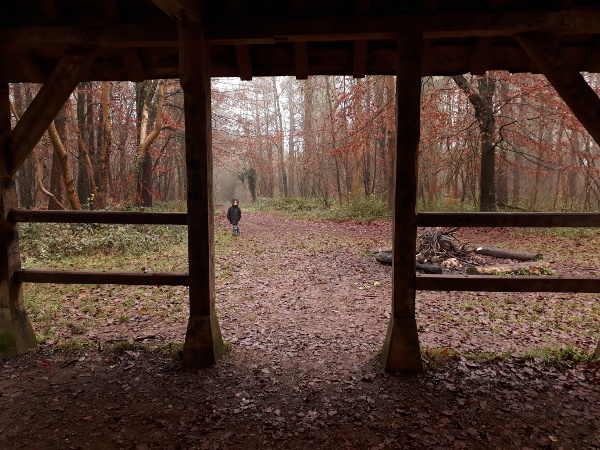 However, brief glimpses of the rolling landscape outside the woods, showing off the traditional English fear of outsiders, soon remind you where you are.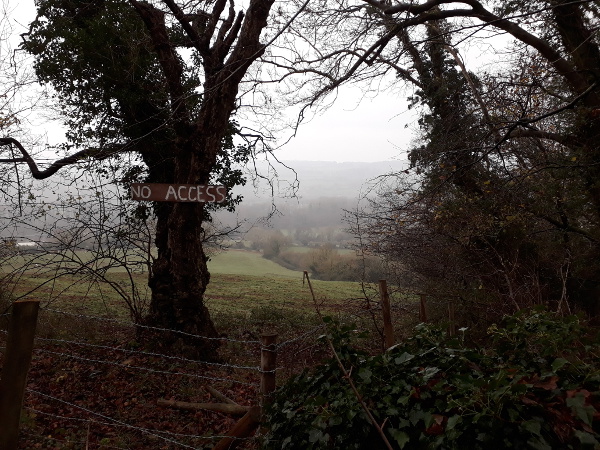 Near the edge of the wood is a fairy tree, naturally beloved by The Child Who Likes Fairies, decorated with several tiny doors and various garlands and trimmings round its base. Further up, I noticed at adult head height, something that seemed much deeper, speaking directly to the fairies themselves, not there to entertain children.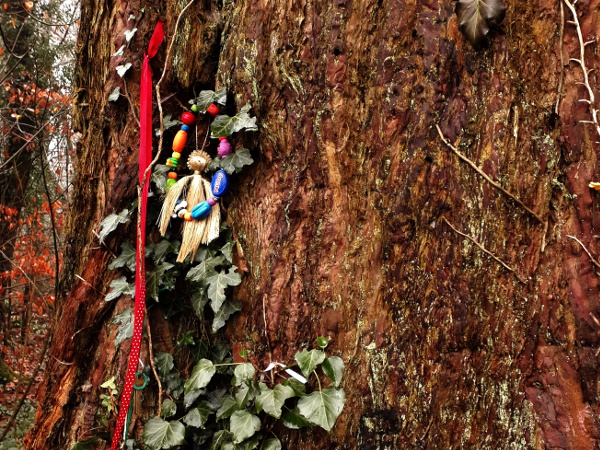 A corn dolly pinned to the tree with a baby's teething toy. Some sort of offering; some sort of old ritual; maybe some sort of prayer.