Recently, I finished editing the second month of posts from The Old Blog and published them on here. One of them included this line:
I had half an hour spare this afternoon, so I reordered all my CDs. By colour, the colour of the spine of the CD case. The plain-white and plain-black shelves don't look that nice, but there's a lovely graduation of the rest from dark red through orange to green and then blue.
It really was the worst way to file your CDs when you actually want to find something, but the coloured ones did look pretty. And—I thought—I'd also found a photo to prove it! I'd taken a picture, back then, of The Cat sleeping precariously balanced on top of them, showing the filing-by-colour. Or, at least I thought I had. I found the photo, and it must have been from before then. It's still a cute photo, though.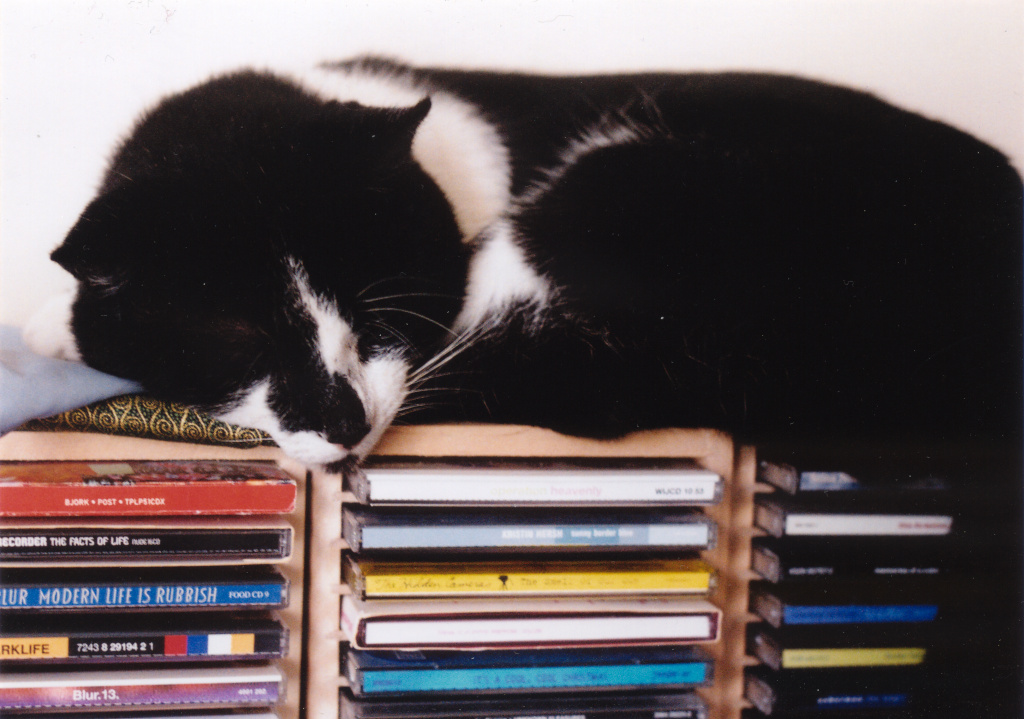 And as it's a cute photo, I thought I'd show it anyway. It was probably taken on a Pentax ME film SLR originally; I do still have the negatives too.