Not Greenbank, for a change
Another day, another cemetery, although back on to a human one this time. Back in October, Twitter user @libbymiller asked if I knew Ridgeway Park Cemetery. Although I do know it, and I've been foraging for brambles there frequently in summer, for some reason I've never taken any photos. Today I woke up, saw it was a fine frosty day, so tried wandering off in that direction.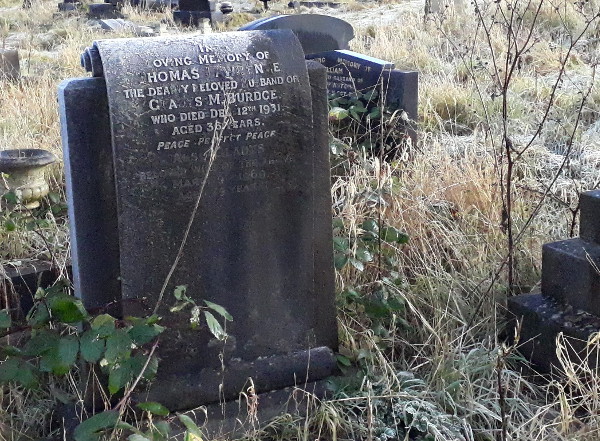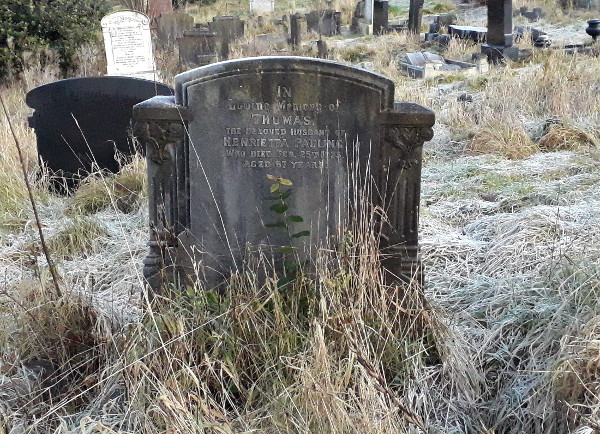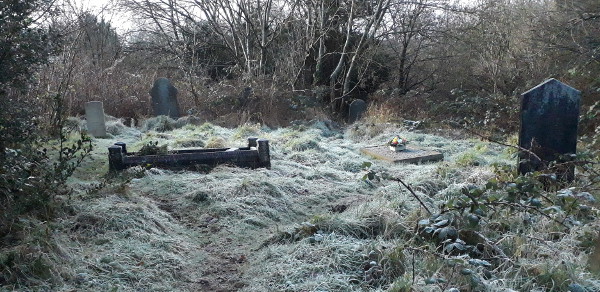 Ridgeway Park is only small, but its history tracks in microcosm the history of the great urban Victorian cemeteries of Britain. It opened in the 1880s as a private alternative to the nearby city-owned Greenbank Cemetery, filled up with graves, and as it filled up and plot purchases dropped off its owners could no longer make a profit from it. In 1949 the owning company was wound up and the cemetery taken over by the city council.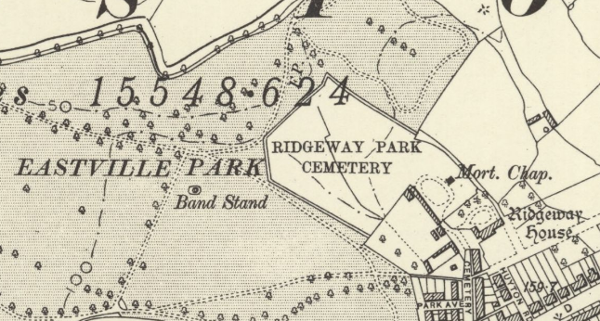 It was built behind a grand old house, Ridgeway House, which in the 1860s seems to have been the home of the private school attended by local celebrity W G Grace. The house was demolished in the late 30s, and there is now no sign of it at all above the ground as far as I'm aware, although Huyton Road runs on the line of its approach drive. Although the house has disappeared completely, the boundaries of the cemetery still follow the lines of previous boundaries. The following map is from immediately before both the cemetery and Eastville Park were laid out, but the cemetery boundaries can be clearly traced on the tithe map from 40 years earlier.
Unlike the still-active Greenbank, and the much-loved Arnos Vale, Ridgeway Park seems relatively forgotten as cemeteries go. The area near the gates is in reasonable condition, just with grass a little long; but as you go in further, towards the park, it becomes more and more overgrown until you are effectively in a patch of woodland with added gravestones.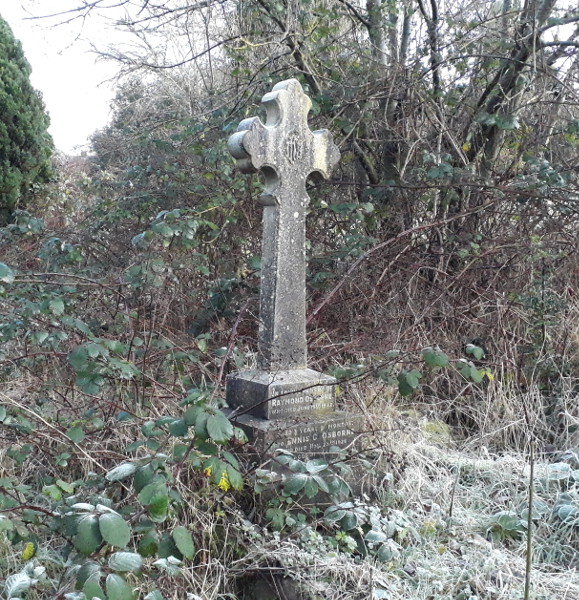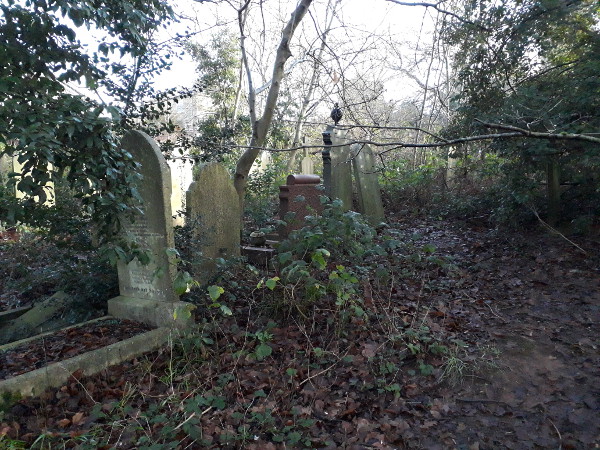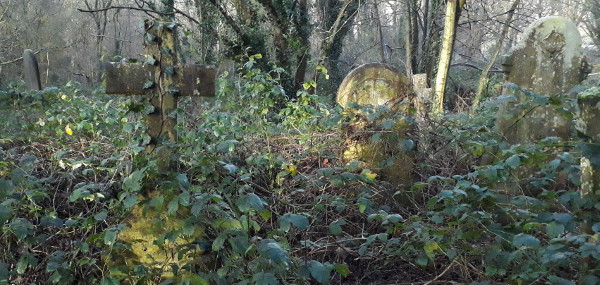 If you're local, this is the ideal time of year to visit somewhere quite so overgrown. If you're not, you might have to wait a while and come back next winter. Or, indeed, in summer, when it has an entirely different atmosphere but is still just as lovely a spot.
Update, January 11th 2021: I went back to Ridgeway Park with an SLR camera and took some more photos. The new post about it is here.