Or, what to do with your faithful companions if you're rich
Last night was a wild night. Howling wind, hammering rain, the sort of storm that wakes you up as it's trying to blow your bins down the street.
I was surprised, then, this morning, to find the storm had passed and it was a bright, sunny, fresh winter's day. Not wanting to waste it, and wanting to get some post-Yuletide fresh air, we headed out to Ashton Court. If you know Bristol, you probably know Ashton Court. If you don't: it's an ancient manor, already a manor before the Norman invasion, which was bought by the City Council in the 1950s to avoid it becoming completely derelict.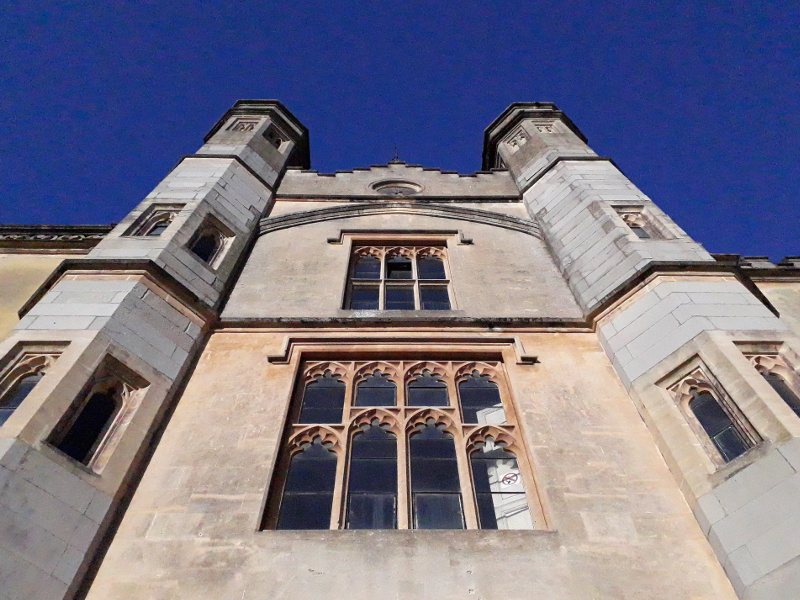 This is, according to the internet, a much-hacked-about 16th century gatehouse. The interior of Ashton Court is a bit of a mystery, as not much of it is ever open to the public, but its enormous grounds are effectively a public park, albeit a public park that still hosts a herd of red deer. It also hosts a slightly less medieval golf course (boo) and miniature railway (hurrah).
Naturally, today, the railway wasn't running and I've never seen what's attractive about golf, so we wandered the various gardens and parkland and woods on the estate, nearly slipped over in the soggy, slippy mud from last night's storm, managed not to fall into the waterlogged haha, and stood by the deer park fence watching the deer.
At the edge of the garden, though, we found something a little more unusual and a little more interesting: the pet cemetery of the last family to live in the house, in the first half of the 20th century. It does not, a hundredish years later, look particularly well cared for.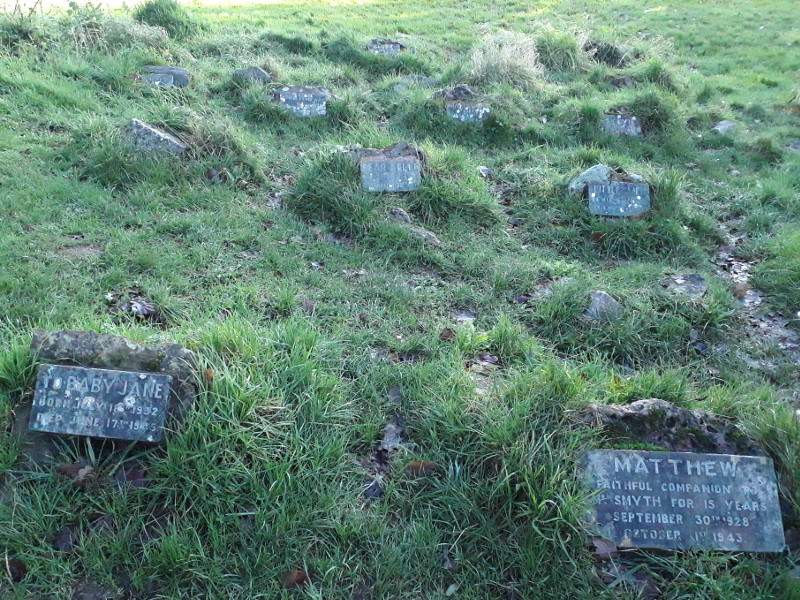 Presumably most of the graves are of dogs, although the headstones generally stick to euphemisms like "faithful companion" and similar. You have to assume this is the grave of a dog, not a servant.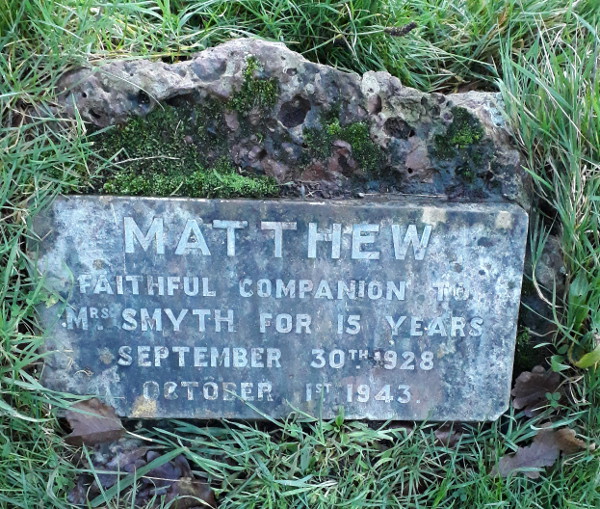 Some of them are in better condition than others.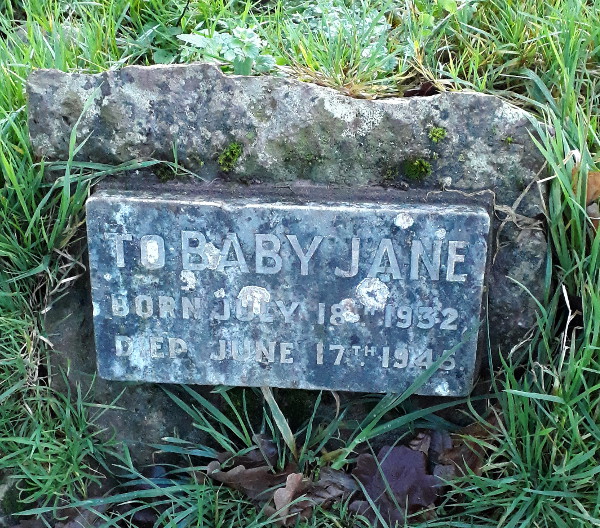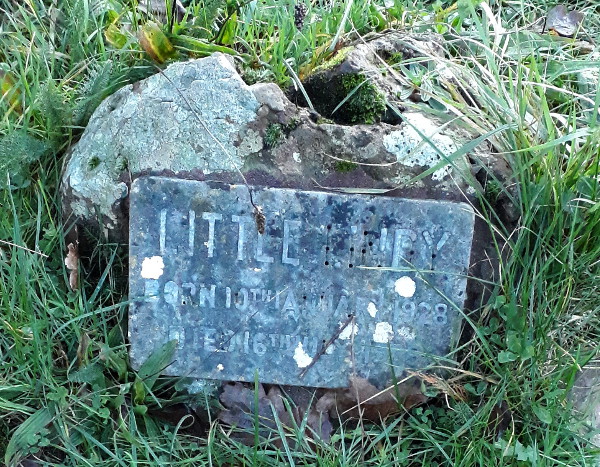 If I'd known it was there, I'd have brought the Proper Camera, a sketchbook and a measuring tape. If we have another nice day, maybe I should come back again.