One of the sad things about growing up, at least to my mind, is that when you're a child the toys you get for Christmas are hopefully the sort of thing that you can open up on Christmas morning and start putting together on the front room carpet. A box of Lego, for example, or Meccano, or the sort of train set that's amenable to running on the carpet. As you get older, that sort of present becomes rarer and rarer. They don't necessarily disappear altogether—I remember one Christmas when I was small, when my dad received a sort of complex marble-machine clock that we spent all of Christmas morning and some of the afternoon putting together—but in general such things are relatively rare. Even if I do get some sort of model kit to open, it will no doubt need careful planning and purchasing of extra materials before I can start putting it together; I can't just open the box and crack on whilst we're still eating breakfast.
So, when I noticed there was a new Lego shop in town, I couldn't resist going in with The Children and buying a seasonal "gingerbread house" to put together over the holiday as a Family Project, although really it was for my own fun. The Children were insistant it be a Family Project, though, so we ended up compromising by strictly taking turns to carry out each step in the instructions. I photographed each individual step, although because I didn't put any effort into keeping each photo consistent they can't really be compiled into the sort of engrossing stop-motion video that can be done with Lego. I did try but it wobbles crazily all over the place; please look away if you're liable to travel-sickness.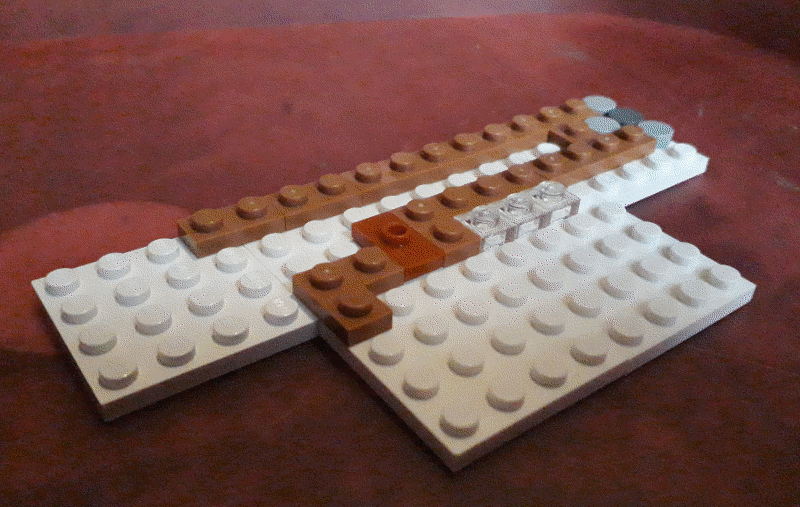 Yes, I know it has last year's date on it. Maybe I should have asked for a discount.
To do such a video properly you'd also have to bear in mind that, given you start off with just a handful of pieces and end up with an entire building, you're going to have to work out how you'll zoom out smoothly at some point. And generally, you know, put some effort into proper setup and lighting and everything. Me, I just wanted to play with Lego.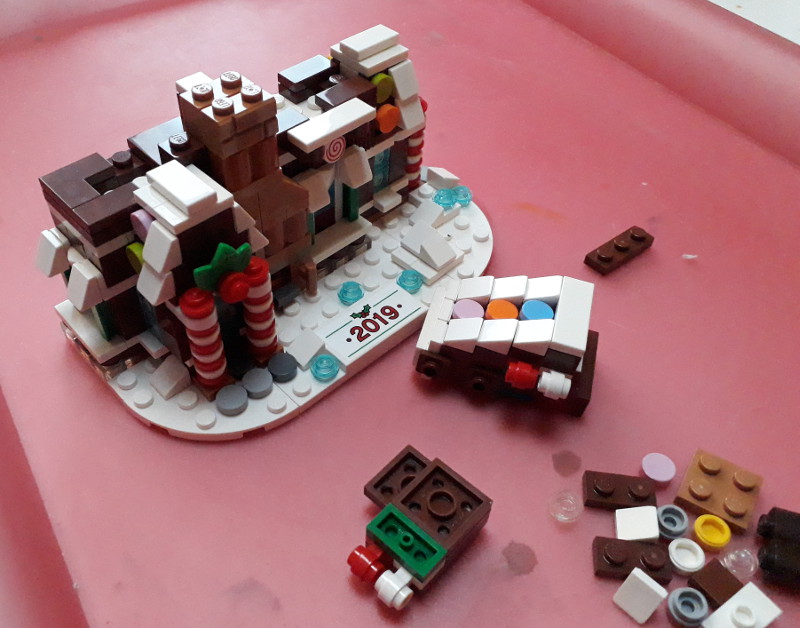 I have to say, though, it does look quite nice sitting under the tree; it would look good on the mantelpiece too but that's already stuffed with decorations. Maybe next year I'll be allowed to build it on my own; or maybe I'll just buy myself a set to open and put together all by myself.