No, I still can't tell the difference
As I have written more than once in the past, I can't tell the difference between a crow and a raven. I still can't.
Making a cup of tea today, I spotted a huge black thing in the garden out of the corner of my eye. Enormous, it was, or seemed to be at least, having a vicious fight with a seagull over some item of food. The seagull gave up, and the big black bird stalked the grass on its own for a little while. I snapped a picture. That's got to be a raven, I thought, if it's that size.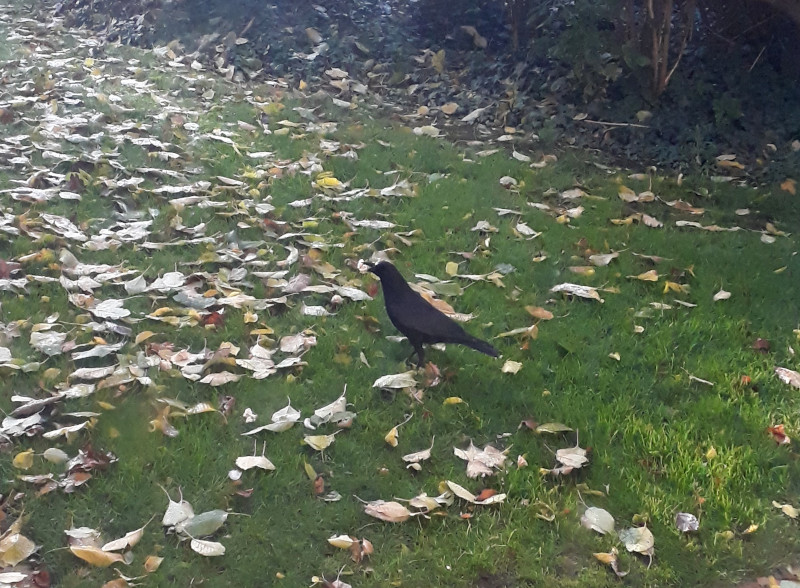 But looking at the picture, comparing it against identification guides, it's obviously a crow. A big one, maybe, but not really that big in the photo. Still a crow. I still haven't managed to genuinely identify a raven close-up, although not for want of looking. But then, when I do, maybe I'll just assume it's an extra big crow that time? Who knows? Certainly not me, at this rate.