In which we listen to a friend play
One of the events from my trip to London recently: a gig by the band Montoya, at the Betsey Trotwood pub in Farringdon.* I have an interest to declare, of course: John, Montoya's lead singer, is someone I've known for years, and don't see at all often enough.**
I'd not seen them play before, but they really were rather good; and I'm not just saying that because John's a friend of mine.*** Lively, bouncy indie-rock with intelligent lyrics and intelligent chord progressions; look out for them.
I shot off a whole roll of photos, but – like the Shimura Curves gig a few days earlier, I'm not really happy with them. The Shimuras photos had put me off doing natural-light photos; so I went the other way, and produced a roll of brightly-lit shots with horribly detailed backgrounds and hardly any atmosphere. The few I did with natural light were by far the best. Here are some of them; I also didn't get any good shots at all of the drummer, because he was hiding away at the back.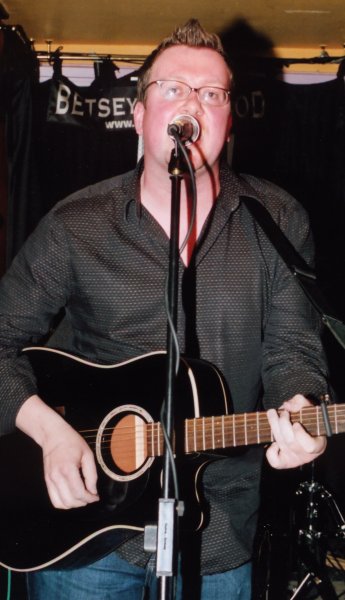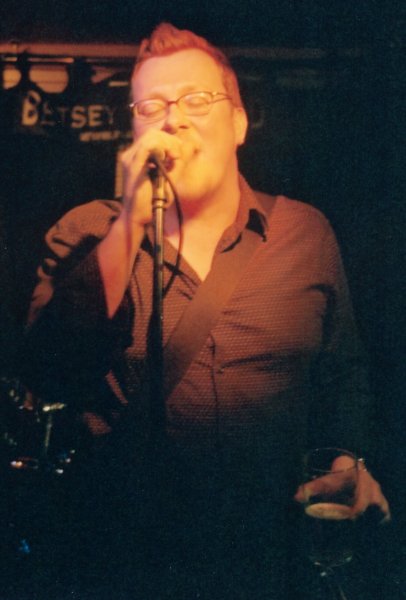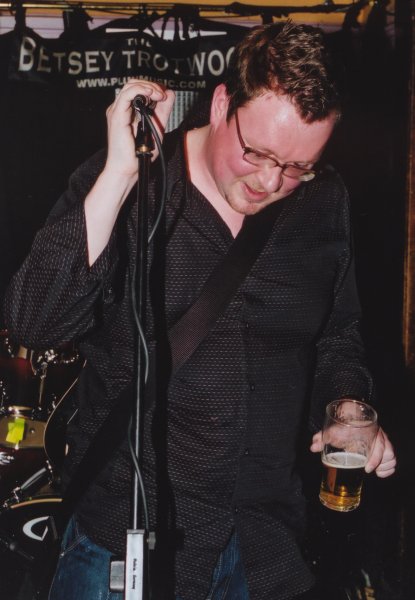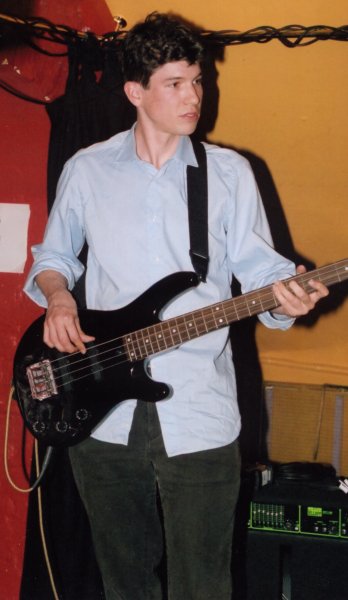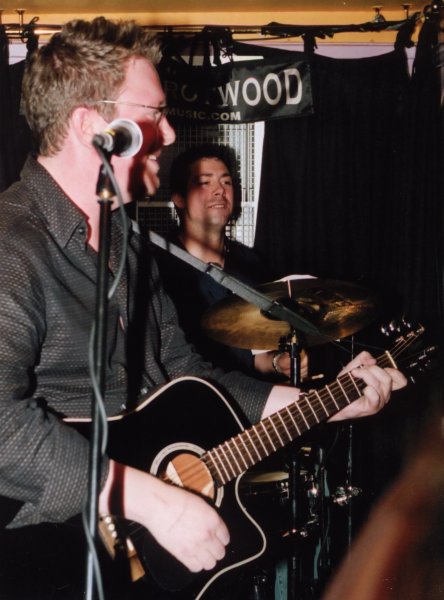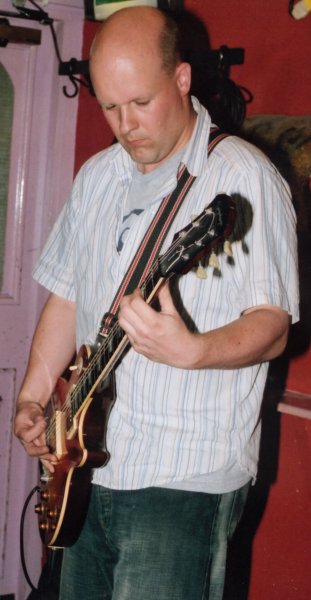 * Directly above the Widened Lines, and almost above the Ray Street Gridiron bridge – if you look at this 1860s picture, the Betsey Trotwood is above the tunnel mouth on the left, now the Circle Line.
** He's a regular reader, too – hi John! – and there are photos of his daughter Piglet Jaime elsewhere on the site too.
*** or because he'll be reading this.