The previous post in this series is here.
The crochet project I mentioned a couple of weeks ago has been coming along, if sometimes in fits and starts. Practicing my crochet stitches, my test piece came along quite a way, even if I did decide to pull it all down and start again because I was making my stitches far too tight, with the result that I then couldn't stitch into them very easily on the following row, not without splitting the double-knit yarn. Before long, I had quite a substantial…um…rectangle.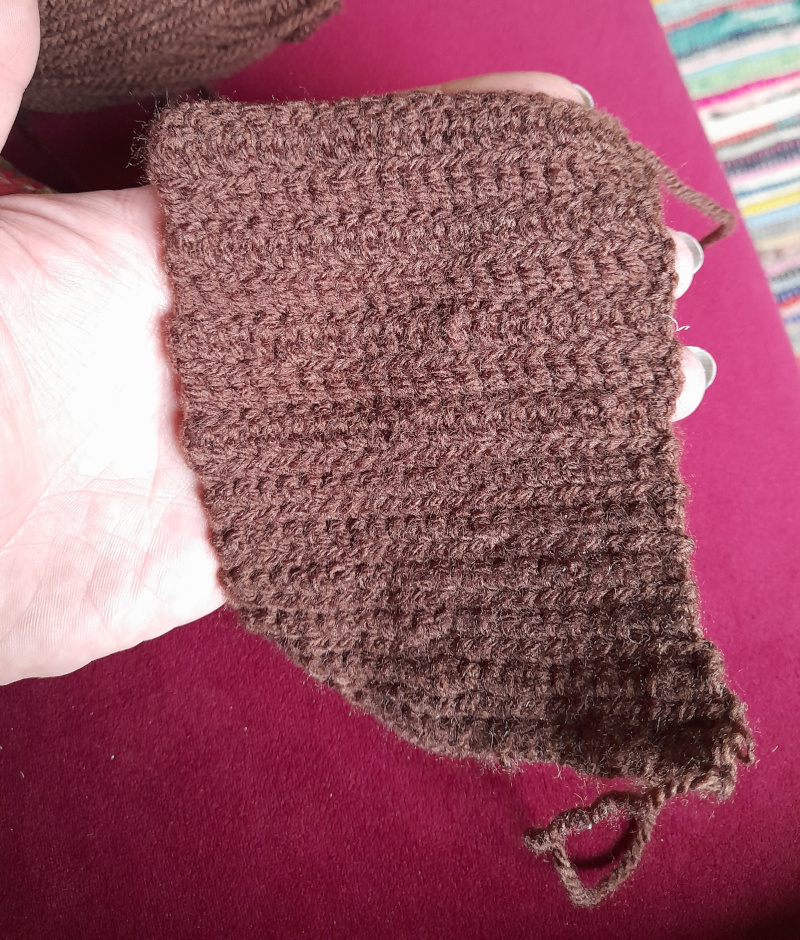 It must, I thought, be time to start on the thing itself. The first round was a little bit fiddly, but I perservered.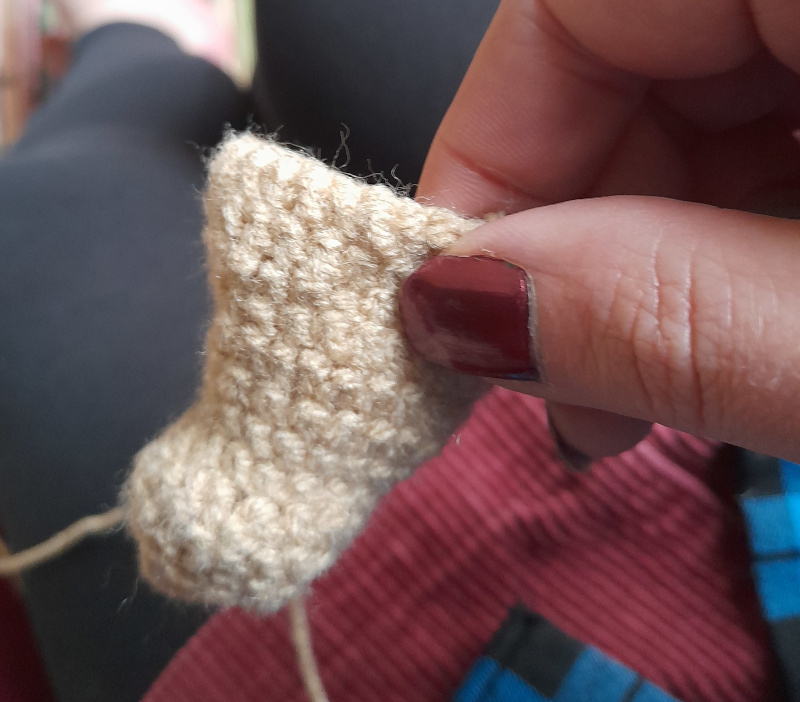 I just wasn't happy. The shape didn't seem right. The shape didn't seem to match the pictures in the pattern, and I'd clearly messed up the start and stitched the second round, but only the second round, into the wrong side of the previous, so one tiny bit of the thing looked like it was inside out. So, pull it all down and start again. The second time, I got somewhat further…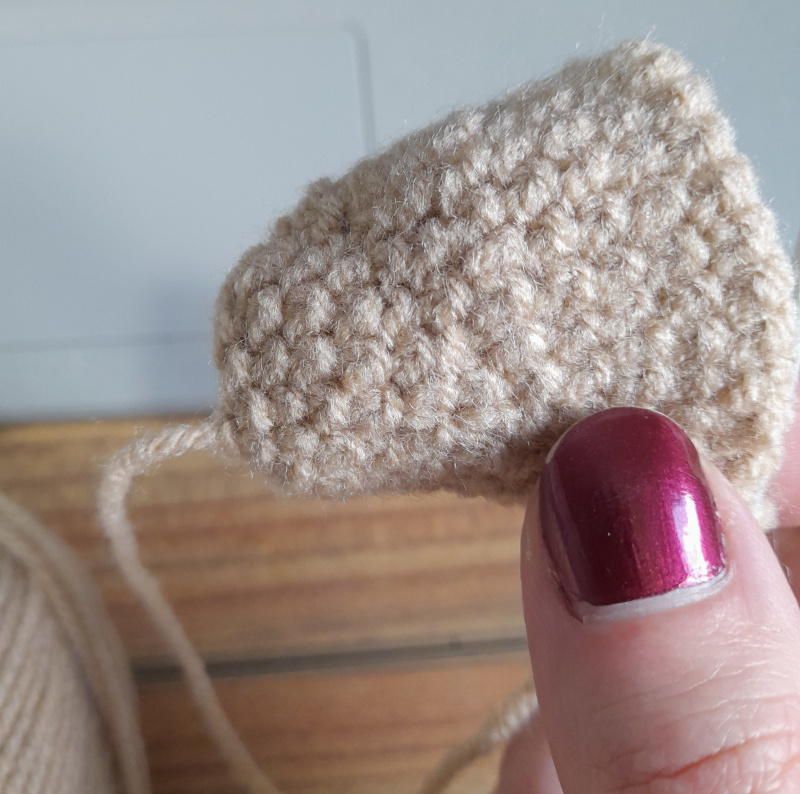 …and I still wasn't happy. Because I seemed to have misread the pattern. Due, I assume, to my misunderstanding of crochet patterns. The pattern gives instructions for stitching each round, ending with "join with slip stitch", and then a stitch count. The stitch count for each round matches up with the number of stitches produced in the main instructions for each round, minus the slip stitch at the end. Because of this, I was stitching the slip stitch into the first stitch of the round, then starting the next round by stitching into the second stitch. As a result, the whole thing was developing a twist, and as I started to do more asymmetrical increases and decreases the twist was becoming obvious. I begun again, and moreover, did the first round a number of times until I was quite happy with it. I begun again, treating the slip stitch as an extra stitch in addition to the stitch count for the round, and the shape started to make a little more sense.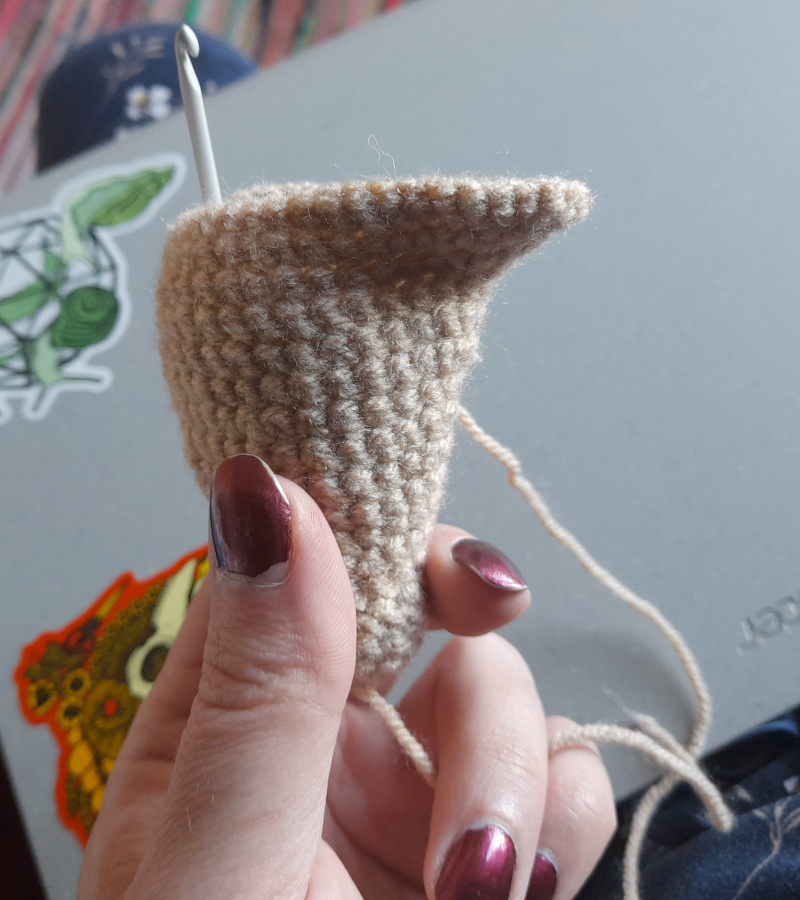 All in all, then, it's going quite well. I'm now thirty-something rounds into the main body of the thing, stuffing it as I go to help it take up the right sort of shape. It's a bit lumpy compared to the pattern; it's a bit larger too, because I've used slightly chunkier yarn and a slightly larger hook than the pattern suggested. But so far, I'm pleased.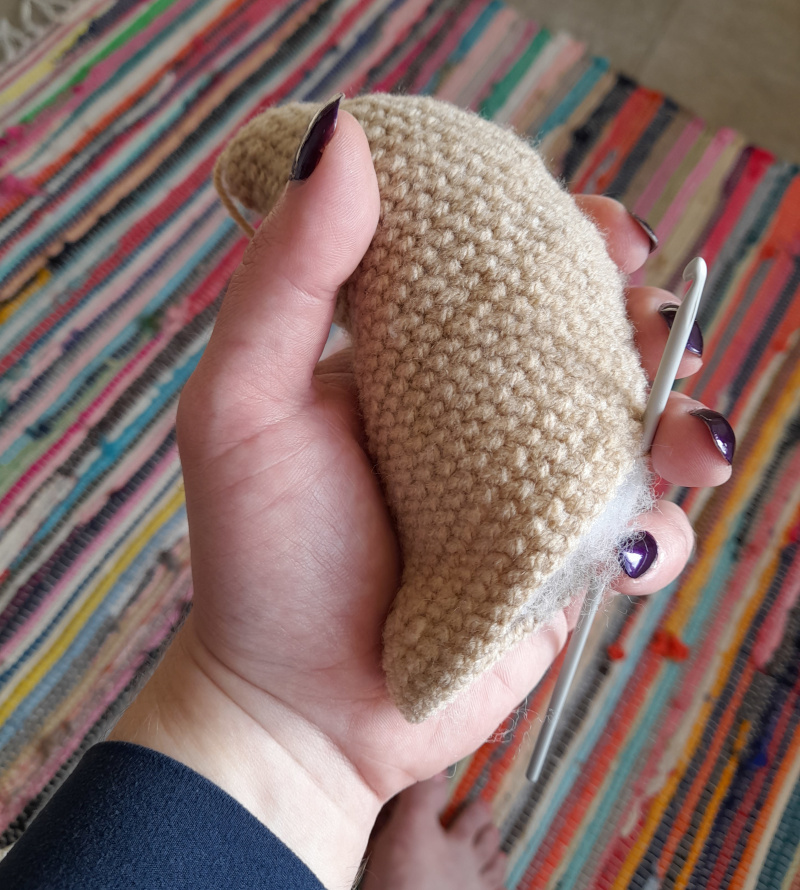 Whether I'm still going to be pleased when I'm making fiddly little decorative bits that then have to be stitched onto the main body, we'll have to wait and see.