A damp, misty, gloomy November weekend: so obviously, we livened it up by taking another walk around Greenbank Cemetery!
Regular readers might recall the post a while back tracking the evolution of the cemetery through maps. When it first opened, an open stream ran to the north of it; over time, this small beck was culverted as the land either side became first allotments then cemetery. This stream is the Coombe Brook; on the 1880s map, it seems to have risen in Speedwell near the Belgium Pit colliery and ran westwards, joining the River Frome just behind the Black Swan, the infamous Easton pub/club originally built in the 17th century. The modern confluence is, presumably, somewhere in a tunnel system deep under the M32 motorway.
Not much of the Coombe Brook is still above-ground at all nowadays. However, if you explore Royate Hill nature reserve, just alongside the cemetery, you can find the point at which it disappears underground.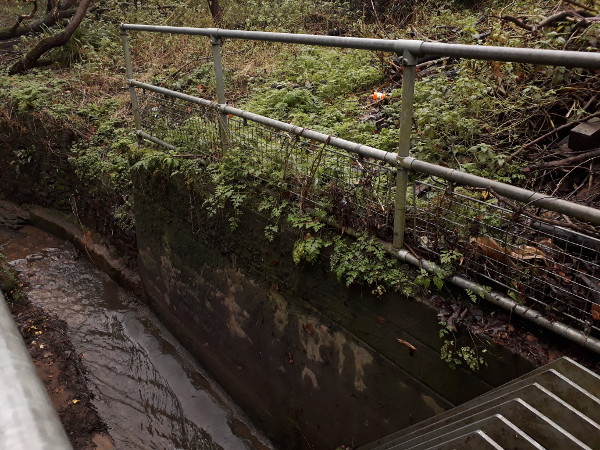 Water disappearing into this tunnel, assuming it doesn't get syphoned off into a storm sewer, will come out into daylight again in the River Frome alongside Riverside Park. Unfortunately you can't see the mouth of the 19th century culvert under the cemetery because it is protected behind the romantically-named Royate Hill Trash Screen.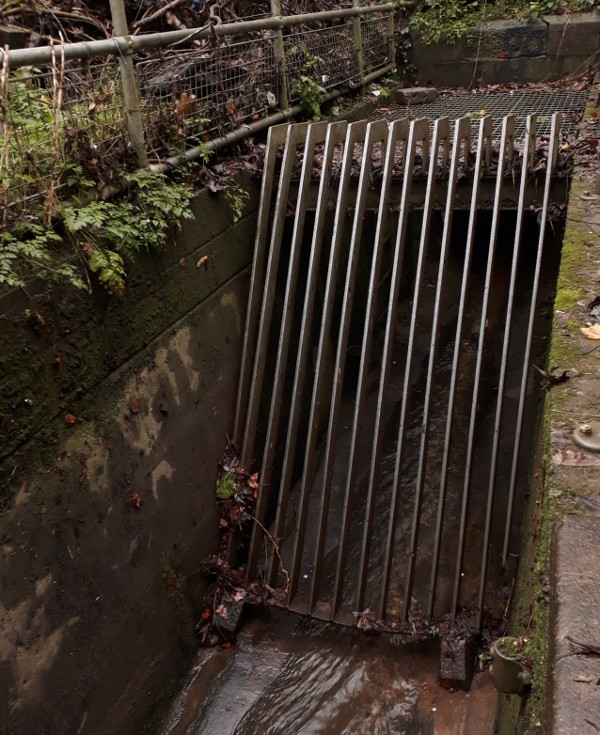 As it was a bit muddy down here today, we headed back into the cemetery. I took a few more photos of 1930s graves in the part of the cemetery that was formerly allotments: more evidence for my previous post about the cemetery being expanded a few years before the maps says. Moreover, they're fairly interesting gravestones too.