In which we compare analogue and digital
It took me a while to catch on to the idea of digital photography. "Bah," I thought, "you can't spend hours in the darkroom with a digital photo. And I'll always need to keep buying more and more disk space." Both slightly false excuses, to be honest: it's years since I've had easy access to a darkroom, and the disk space doesn't get burned up that quickly. Generally, though, it was a good thing that I didn't rush into it; I saved up, until I could afford a good camera, rather than jump in at the cheap end. And I'm pleased with what I got.
This post, though, follows up from the previous Photo Post Of The Week, in which, as I said, K and I walked up through London from Tate Modern to Clerkenwell, retracing a route I'd done a few years before. Both times, I took photos. Three years ago, I had my cheaply-grabbed-on-Ebay Nikon F801 with me. Here's one of the photos: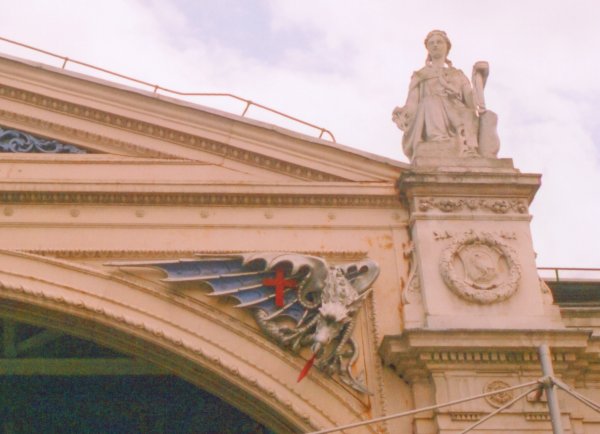 This time, we took K's nifty little compact Panasonic. Remembering the last trip, I deliberately retook that last photo with it: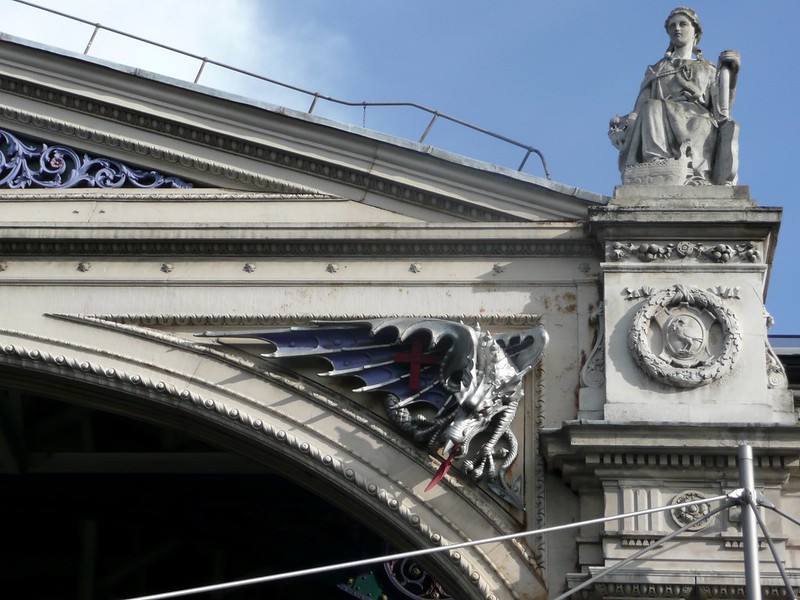 I can see straight away which is the better photo. That doesn't mean I regret waiting until I could afford a good digital camera; but it does make me wonder what opportunities I missed, and what I could have improved with my film shots.