In which the house gets rebuilt
A while back, I mentioned that the house was going to be hell: we were rebuilding the kitchen. And I was going to post photos.
Well, it still isn't done, properly, so the photos haven't appeared yet. But as it's been so long, and isn't going to be completely finished for a while yet, here's two. Our kitchen: before and after.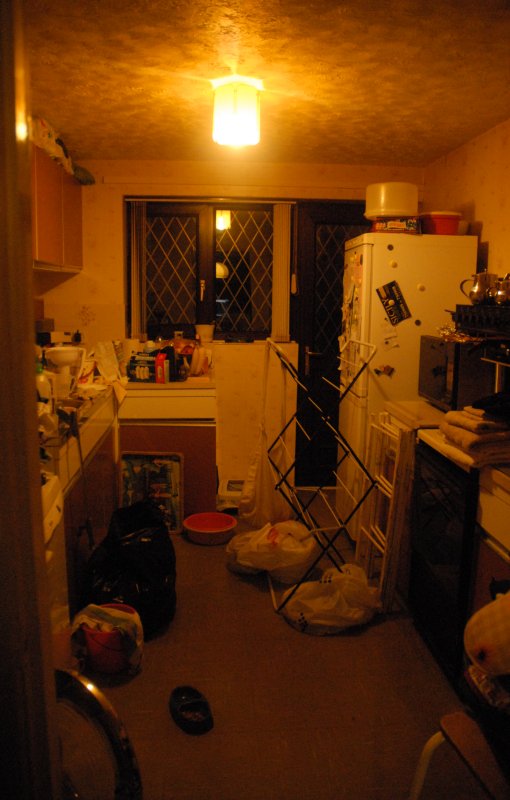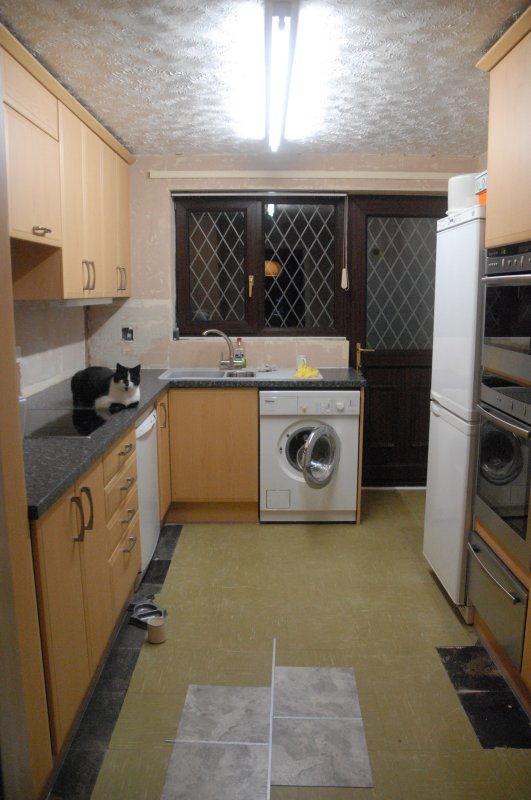 If you're wondering about the lighting: those photos were both taken with roughly similar exposure settings on the camera,* which just shows how much better the lighting is now. The Cat, as you can see, was keen to make his dominance of the area felt.
* Not quite the same, but comparable. The exact details should be still in the EXIF tags, if you care.