Or, photo post of the week
As it is such a lovely, sunny, bright and winter day, we went out for a walk, for a picnic on Troopers Hill. The lumpy, bumpy and steep slope overlooking the Avon, crowned with a rough and slightly wonky chimney. It was busyish, not crowded, but full of groups of families, walking dogs, eating picnics and flying kites. We sat and ate our food, tried to look at the view without squinting, and watched buzzards hovering and circling over the woods.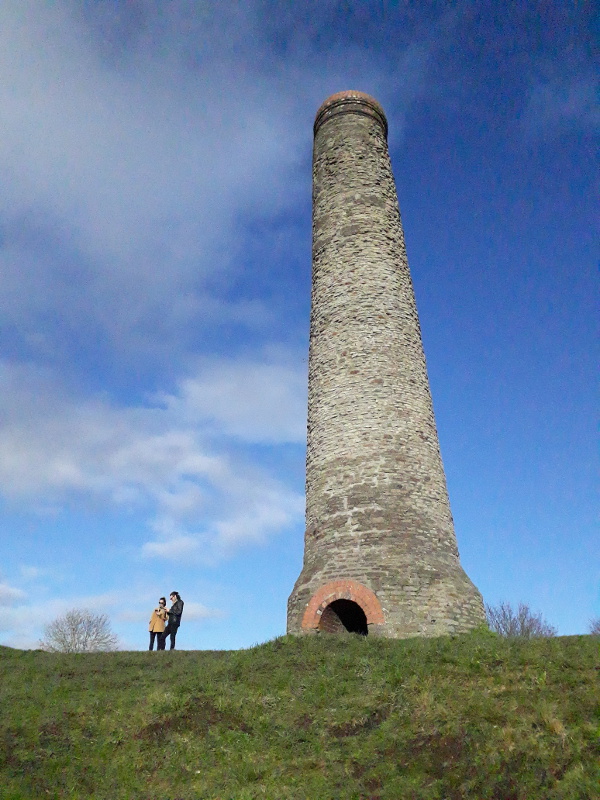 The chimney was probably built in the late 18th century for copper smelting. Various copper and brass works lined the Avon and Frome in the 18th century; it was Bristol's major industry, powering the city's corner of the transatlantic slave trade. The chimney on Troopers Hill fumed to turn copper and zinc ore into brass kettles and other ware, for sale in West Africa in exchange for people, to be shipped as slaves to the Caribbean for the enrichment of Bristolian merchants. Quite a dark history for a local landmark. The brass works did not survive the end of the slave trade, as they no longer had a guaranteed profitable market for most of their products; by the mid-19th century, the copper smelters had closed. Troopers Hill was still covered by other heavy industries, though: coal mining, clay mining, stone quarrying, and a tar distillery. As the industries declined through the twentieth century, though, it slowly turned into a slightly wild and unruly green space. The chimney, though, was left looking over everything.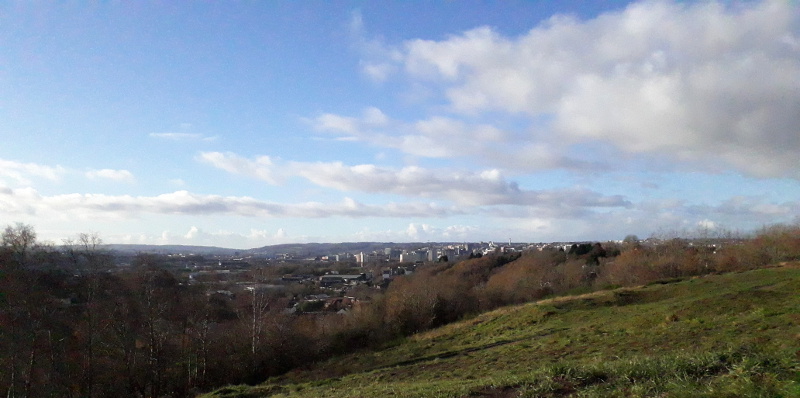 The council have repaired the base of the chimney, where the flues would originally have entered it, and built a little passageway into it. Inside, you can see the light at the end of the tunnel.