Or, the mountains and the lowlands
When I was younger, when most of the books I had were ones The Mother had bought from the local library's "Withdrawn Stock" pile, one book she bought me was a 1960s beginners guide to going camping. I probably still have it, somewhere, although I'm not sure exactly where. It didn't assume you would be going purely for the sort of camping we did, where you stayed on nice regular smooth green pitches, oh no. It covered the whole gamut from that sort of camping to wild camping, cycle touring, canoe camping, mountaineering, any sort of camping you might imagine. From it, I learned tips I've never come near to trying in real life, such as how to light a petrol stove,* or how to cook meat by strapping it to your car's engine. I learned that in Scotland, you may have to sign the Poisons Register at your local chemists in order to buy meths, and that if you're worried about camping near wild animals you can buy a tent to pitch on top of your car's roof. One factoid from this book has stuck in my mind ever since, because of its gnomic inscrutability.
Do not drink Alpine river water—it contains powdered granite.
What effect does powdered granite have on the body? Why is it so dangerous? As there was no explanation at all, I have been left wondering ever since. As a child, I even wondered if maybe it would somehow turn you into stone, your skin going grey and hardening as the powdered granite flooded your arteries. I've still never been to the Alps—although I have camped along parts of the Rhine, which I suppose is still Alpine river water in a certain sense even when you're a long long way downstream—but if I do, I'm sure subconsciously I'll be treating the river water as if the slightest amount ingested could be fatal.
I've been thinking about that when going out for walks around the local area. When I lived in Bristol the local river was generally quite murky, full of silt and algae. The slightest rain and it would be a turbid brown colour. The river here is crystal-clear, and if you can't see the bottom it's a deep sea-green.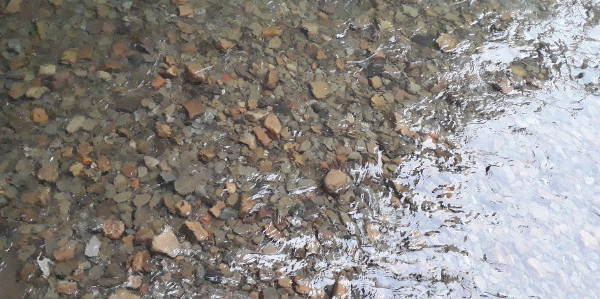 It always flows dangerously fast. If it rains, it rises, and going by the rubbish in the trees it can easily rise ten feet above its regular level. As soon as the rain stops, it only takes a day or two to start falling and for the water to clear again. Within a week there are gravelly banks and shallows, although with the strong currents always there a few feet away.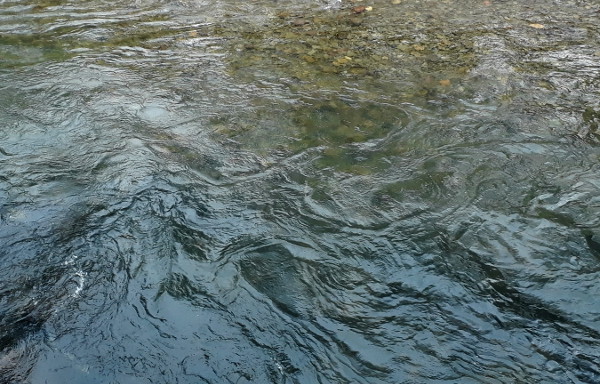 Is this water clear because it's falling off the South Wales mountains, down from the fringes of the Brecon Beacons southwards, rather than soaking through the Gloucestershire soil? Or it it irredeemably toxic? I wouldn't have thought so, and I'm sure the water is a lot cleaner than it was one or two hundred years ago. Moreover, is this what Alpine river water looks like? As I walk along the riverbank can I fantasise that I am walking along some Swiss mountain stream packed to the gills with powdered granite that will strike me down at the slightest sip? It's rather unlikely (and the geology here is probably very different), but it's a nice thought. It is, at least, another reminder that I've moved from the lowlands and I'm now in the mountains, if only in their foothills.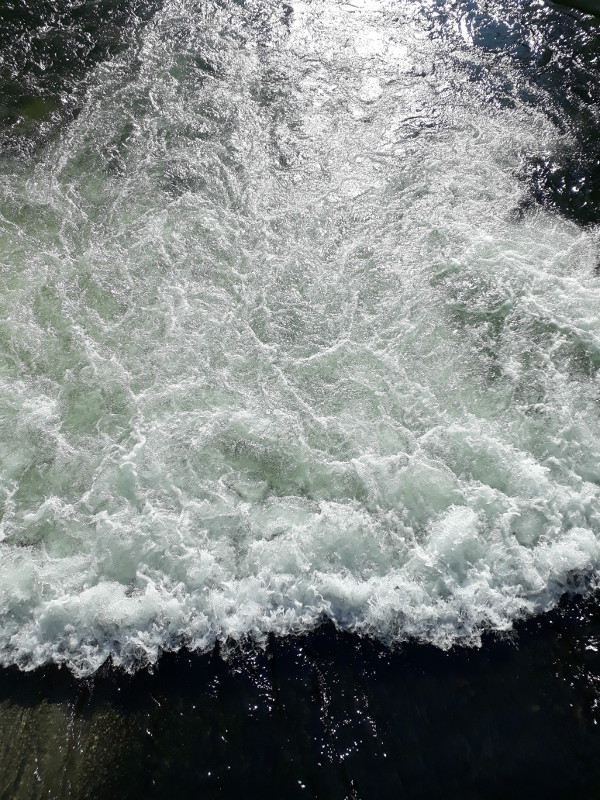 Update, 15th June 2021: I've found the guide to camping I was talking about, and written about the exact quote.