Occasionally, when I visit The Mother, I look through old photos. Either family ones, or ones from my own albums. My first camera was a Christmas present I'd asked for when I was age 7 or 8: a Halina-branded Haking Grip-C compact camera that took 110 cartridge film. With a fixed focus, a fixed shutter-speed and a choice of two apertures, it was an almost-entirely mechanical beast. The shutter was cocked by a lever which engaged with the film's sprocket holes (a single hole per frame on 110 film) and the only electrical component was a piezoelectric switch attached to the shutter, for firing a Flipflash bulb if you'd inserted any. I might still have an unused Flipflash somewhere.
A photography geek might look at the above spec and be amazed that I managed to photograph anything recognisable on that type of camera. Frankly, even aged 7 so was I: to go with the camera I'd been given a book called something like A Children's Guide To Photography which made no bones about this type of camera being a very basic one that it was hard to get good results from. It lasted me a few years though, despite at least one drop that popped the back off; I was still using it in my teens, I think.
Sometimes on this blog I've mentioned visiting the Ffestiniog Railway; last December for example. The last time I visited The Mother, though, I dug out the photos I'd taken on my very first visit, on which we did a single round trip from Blaenau to Porthmadog and back again behind the Alco. All the photos were taken right at the start of the day, it seems.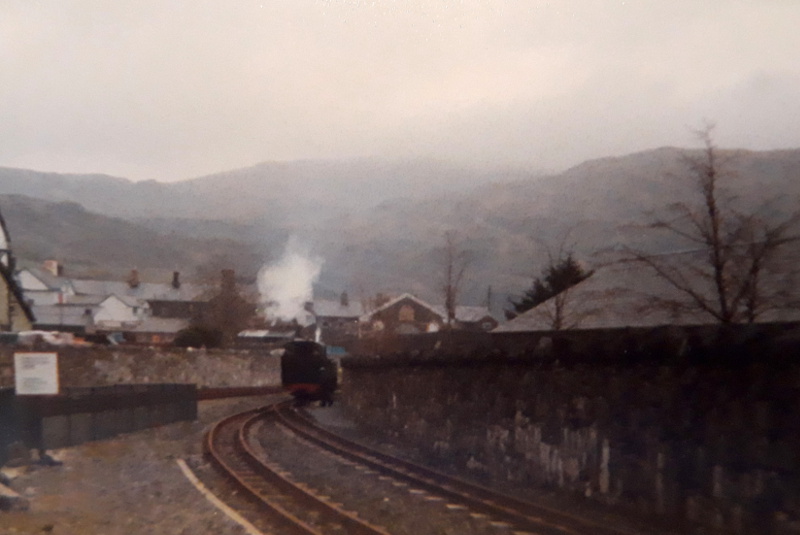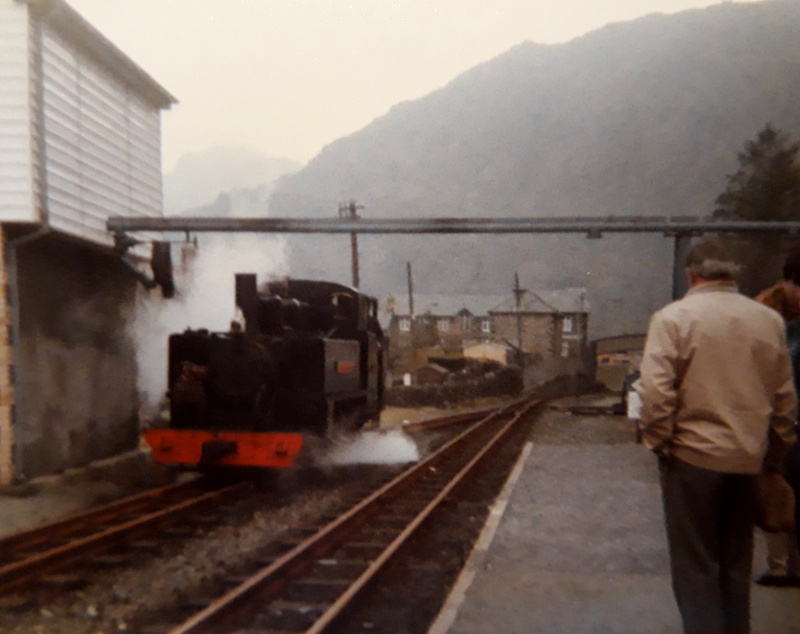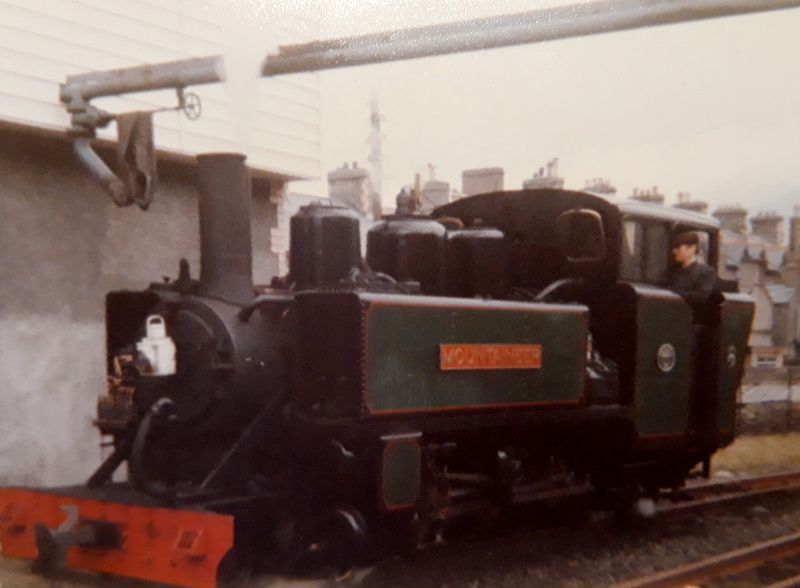 The weather in Blaenau is famously murky and damp; I'm not sure quite how much of the murk and grain in those photos is down to the camera and how much is down to the weather. Still, what the photos lack in sharpness, they certainly have in atmosphere.