I'm still taking some time to get used to the idea that we live on the edge of the countryside now. Yes, the village we live in is something of an unfocused suburban affair with no real centre, Victorian terraces and post-war cul-de-sacs* with churches and chapels and grocery stores scattered through it in a random, unplanned and unfocused way like cherries in a fruit cake. Nevertheless, we live on the edge of it. A few minutes away, after going up one dead-end and taking a short-cut between two others, you are out among fields. Oak trees and pine plantations look down on you; and further up the valley, you can see the beginnings of mountains. If you climb the ridge, and look back, our village and the neighbouring ones are spread out below you; and in the distance the Severn Sea is a silver gleam on the horizon in front of a blue and misty Somerset.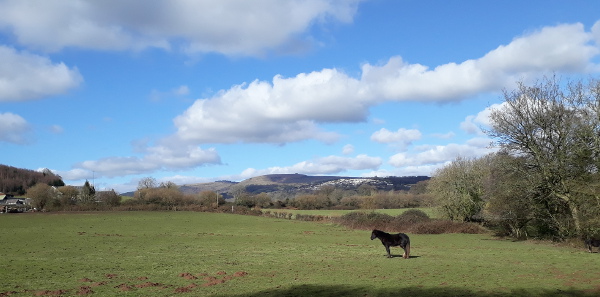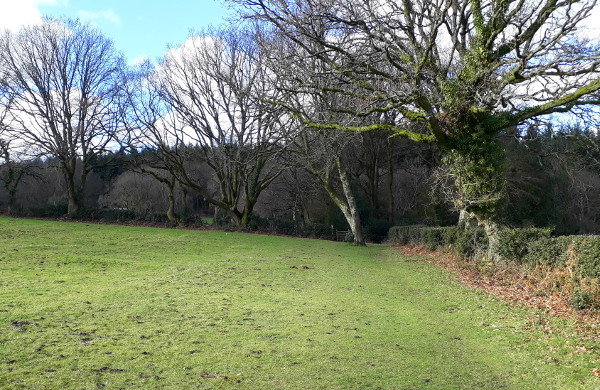 As the countryside goes it's fairly busy with people, especially at the moment when exercise has to be within walking distance. At any time of day, even a weekday, there are dog-walkers, joggers, pony-exercisers and people like me just off out for a wander down all of the lanes and up many of the paths. And this is what I'm not used to: all of these people, or almost all, will greet you with a cheery "Hello!" as they pass.
Coming from an inner-city neighbourhood where that sort of behaviour would have people assuming you were trying to rob them, I'm really not used to having to respond to it. I still can't work out the timing. As someone approaches, I start to think: "are they a greeter? Or a not-greeter? They don't look like a gre…" and then a sudden "Hello!" startles me and my greeting in response turns into a strange, half-strangled squeaky grunt somewhere between brain and voice.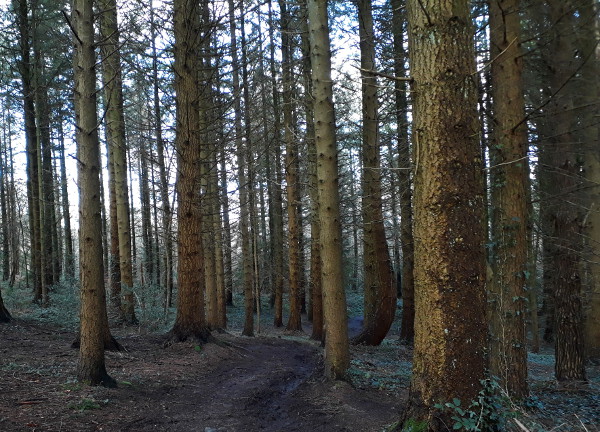 The best answer I have is to fix them with eye contact before they speak and give a firm, silent nod. The sort of firm, silent nod that says: we are passing by on equal terms, as people who Appreciate the Landscape and do not need to spoil it with Unnecessary Noise. Even if they say something, the Firm Silent Nod is a good approach to take, removing any risk that my vocal cords will malfunction and produce something unintelligble at a key and crucial moment. Stoic fellow-travellers, we can be, briefly united in the siblinghood of tramping the land. There's no need to spoil the illusion, now, is there.
This might not work in a few weeks time, when I've spotted the same people more than once. For now, that hasn't happened; as yet I don't even recognise people who live on the same street as me. If people start to see me frequently and it starts to become awkward, maybe I'll have to come up with a different strategy. We'll have to wait and see.
* or, if you prefer, culs-de-sac