Or, the local neighbourhood
The combination of being back at work, and the ongoing pandemic situation (particular disastrous in this misgoverned country) means that photography at the moment is limited to things we can photograph whilst walking-for-exercise (if it was walking-for-fun it would be strictly forbidden, of course). Luckily, there are enough interesting views within walking distance that it doesn't have to be a completely fallow period. Last weekend, when it was cold, I took the camera out and have already posted here the photos I took of Ridgeway Park Cemetery. However, as it was such a cold and icy day, there were plenty of others too. Being an inner city area, we naturally have dystopian motorway overpasses…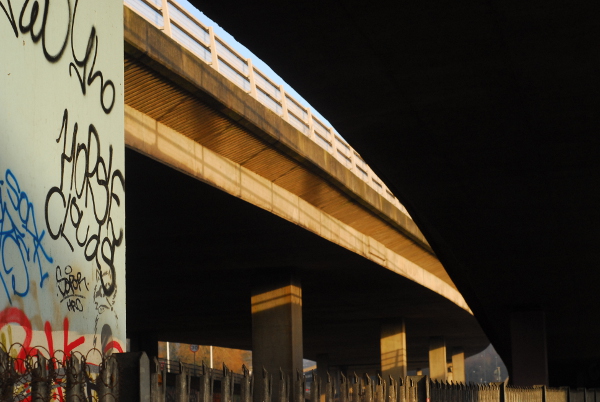 However, there's also the wide open spaces of Eastville Park.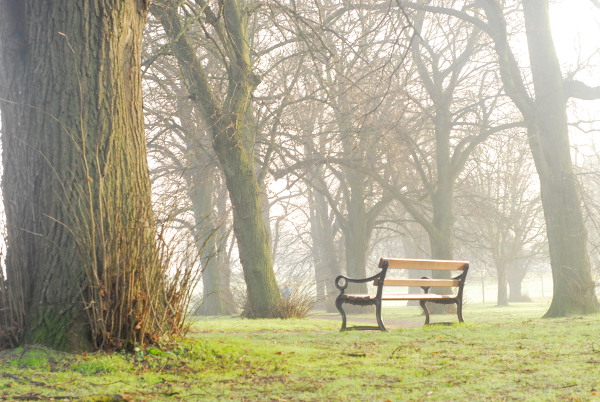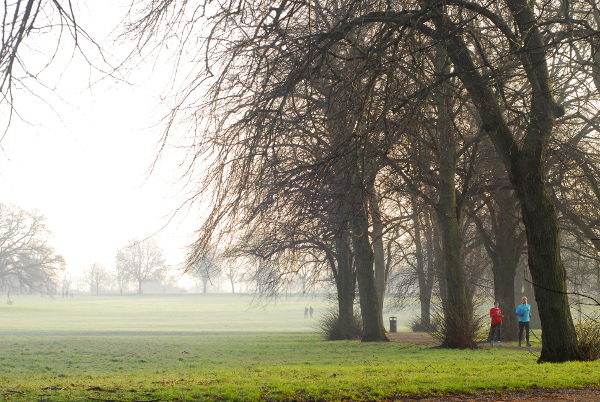 The park's pond had frozen and refrozen a few times over the preceding days, and The Children enjoyed seeing how far sticks would slide across the surface of the ice.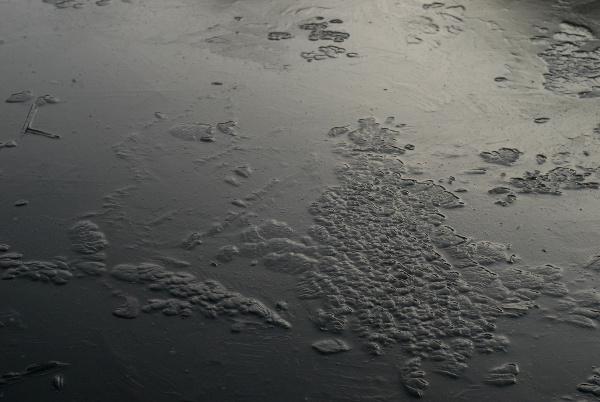 The river, though, was unusually clear. We stood a while by Stapleton Weir and watched the river water foaming over the edge.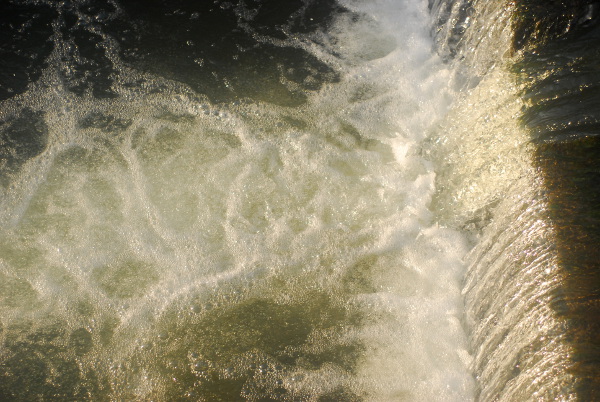 All in all, it's not too bad an area to live in.