In which we spot France being invaded amid seaside amusements
Today's blog is like one of those spot-the-difference puzzles where you have to spot hard-to-find differences between two apparently identical pictures. To make it a little bit different, though: here's a carefully-prepared Spot The Non-Difference puzzle, where (for a change) you have to spot the hard-to-find connection between two apparently little-related pictures.
Firstly, we have a photo I first spotted in today's Guardian. It's a publicity still from the award-winning film Atonement, and shows James McAvoy hard at work apparently invading war-torn France: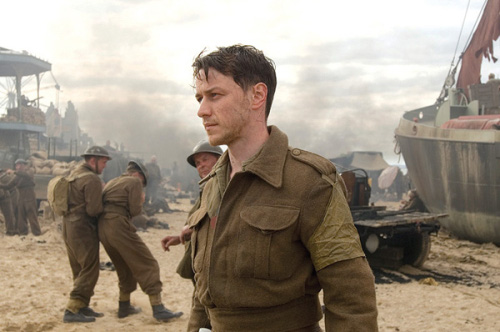 Secondly, this photo, taken by Dimitra, some years ago now: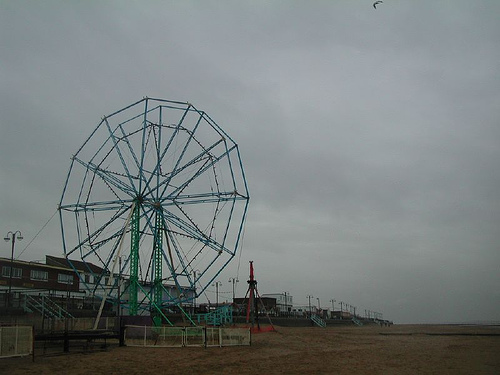 Yes, I'm pretty sure they were taken at almost the same location, although, to be quite honest, if I didn't already know that Atonement was filmed in the Symbolic Forest area, I'm not sure I would have spotted the link between them.